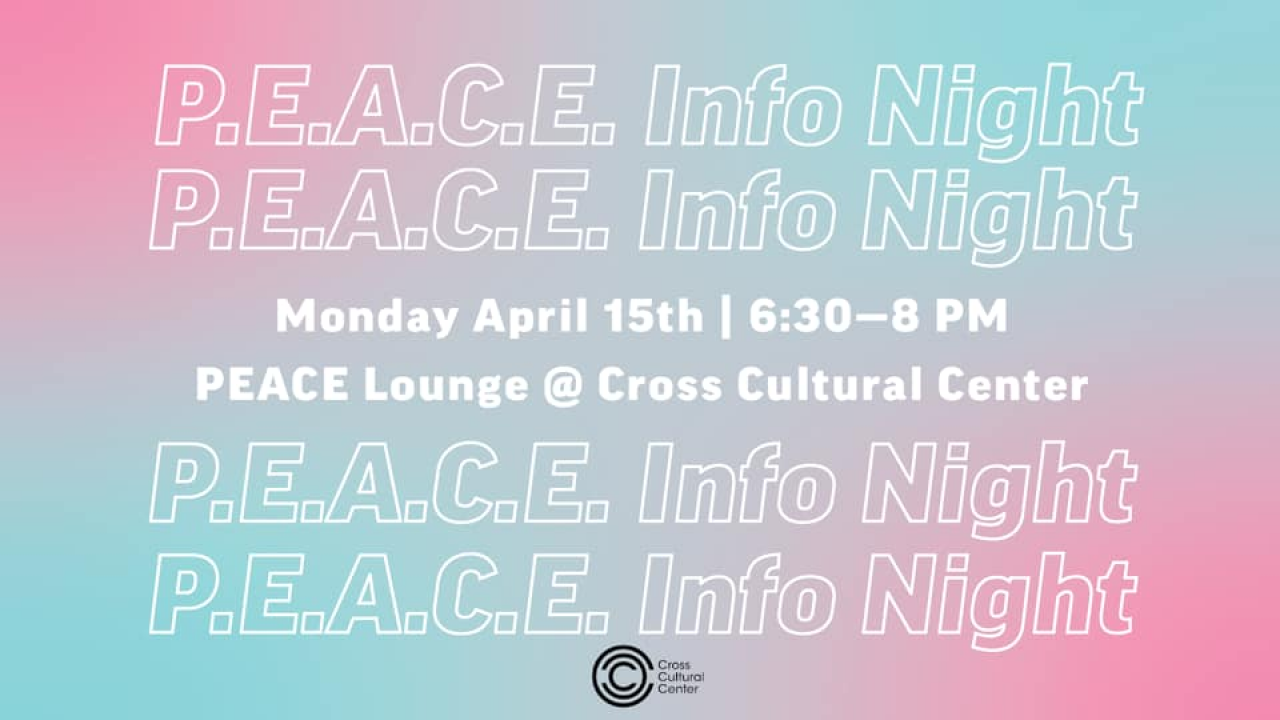 PEACE Cohort Recruitment & Information Night
The Peer Education and Community Empowerment (PEACE) cohort of the Cross-Cultural Center is recruiting for the 2019-2020 school year! Come to learn about the Peer Education and Community Empowerment Program, and see what kind of work YOU could be doing as a member of the PEACE cohort! From art, to education, to activism, the PEACE cohort offers a great experience for students of all backgrounds to do empowering, community-based educational work. Join us for a night to check it out and learn more!
RSVP to the official Facebook event here!
Accessibility Accommodations
The Cross Cultural Center is committed to providing a safe and accessible community environment. To request an accommodation to participate in this event, please email Olivia Hernandez at oehernandez@ucdavis.edu.
Event Category