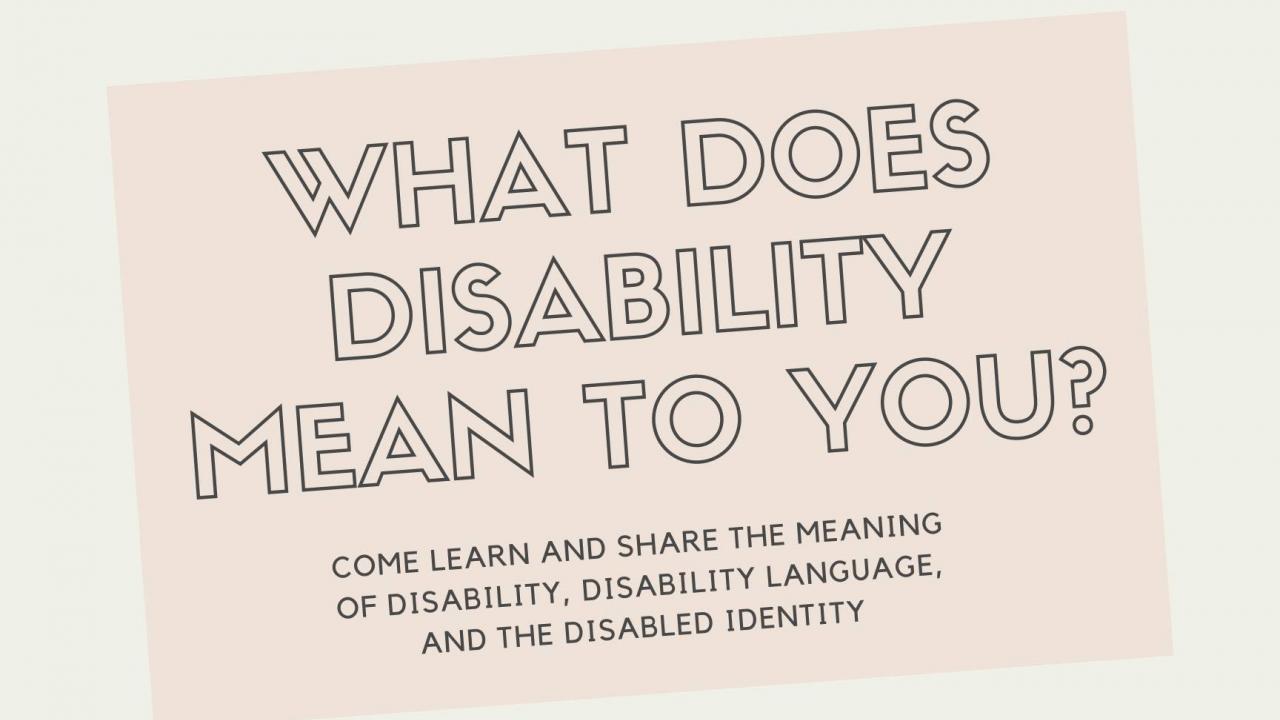 Defining Disability: What Does Disability Mean to You?
What does the identity "disabled" mean to you? Come together as a community to discuss the definitions of "disability" and what it means to be disabled. We'll discuss ableist language, the history of the disabled identity, and envision as a community what a non-ableist world would look like to and for us! A zine making activity will be provided at the end.
This event is Thurs, May 9th at the CCC staff lounge from 5:00-6:30pm. Snacks and refreshments will be provided! Live streaming will be available with the possibility of live captioning. Please note this event is scent-free, so before entering, folks need to be mindful of any scents they may be wearing, such as scented perfumes.
RSVP to the official Facebook event here!
This event is the apart of our Disability Workshop Series! Check out the other events that will be held throughout the month below:
Monday, May 13th: Making Activism Accessible
Tuesday, May 21st: May Navigating the University as a Disabled POC: Panel and Workshop
Thursday, May 23rd: Processing Our Experiences as Disabled People (Closed Space)
Wednesday, May 29th: Transitioning Post-Grad for Disabled People
Monday, Jun 3rd: 1st Annual Disability Graduation Ceremony
Accessibility Accommodations
The Cross Cultural Center is committed to providing an accessible and welcoming environment for faculty, staff, students, and guests. To request an accommodation to participate in this event, please contact Kat Letran (she/her/they/them) at kletran@ucdavis.edu, Talia Miller (she/her) at talmiller@ucdavis.edu, or Abigail Wang (they/them) at aecwang@ucdavis.edu.
Event Category