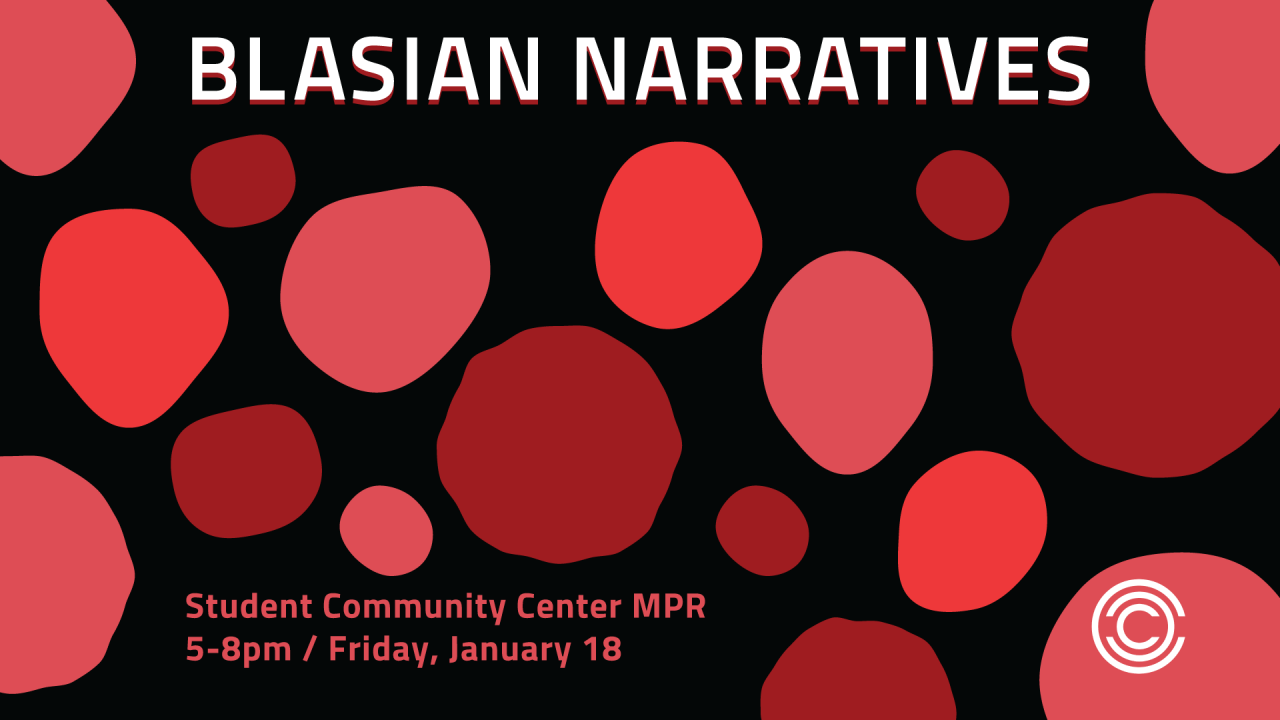 Blasian Narratives
Come together as a community to watch "Blasian Narratives", a documentary created by students that documents and explores the identities of individuals with mixed Afro-Asian heritage. There will be a valuable discussion/q+a and identity writing workshop after! Aineko Davis and Kamilah Zadi, members of Blasian Narratives, will be in attendance and lead the discussion/workshop! This event is Friday, January 18 from 5-8pm in the Student Community Center's MPR. FOOD AND REFRESHMENTS PROVIDED!
From blasianproject.org:
Blasian Narratives is a multi-media "Docu-Theatre" project that intimately explores the intersection and identities of mixed race Black & Asian individuals through live performances and film. The grassroots project aims to bring historically polarized communities together by illustrating the complexities and unity of identity awareness–how you see yourself vs how you are seen–in hopes of building solidarity along the way. The cast and crew now includes students and graduates from Stanford, NYU, and more. **This event welcomes everyone, but centers Blasian students in attendance**
RSVP to the official Facebook event here!
Accessibility Accommodations
The Cross Cultural Center is committed to providing an accessible and welcoming environment for faculty, staff, students, and guests. To request an accommodation to participate in this event, please contact Ian Zamora via email at idzamora@ucdavis.edu.
Event Category