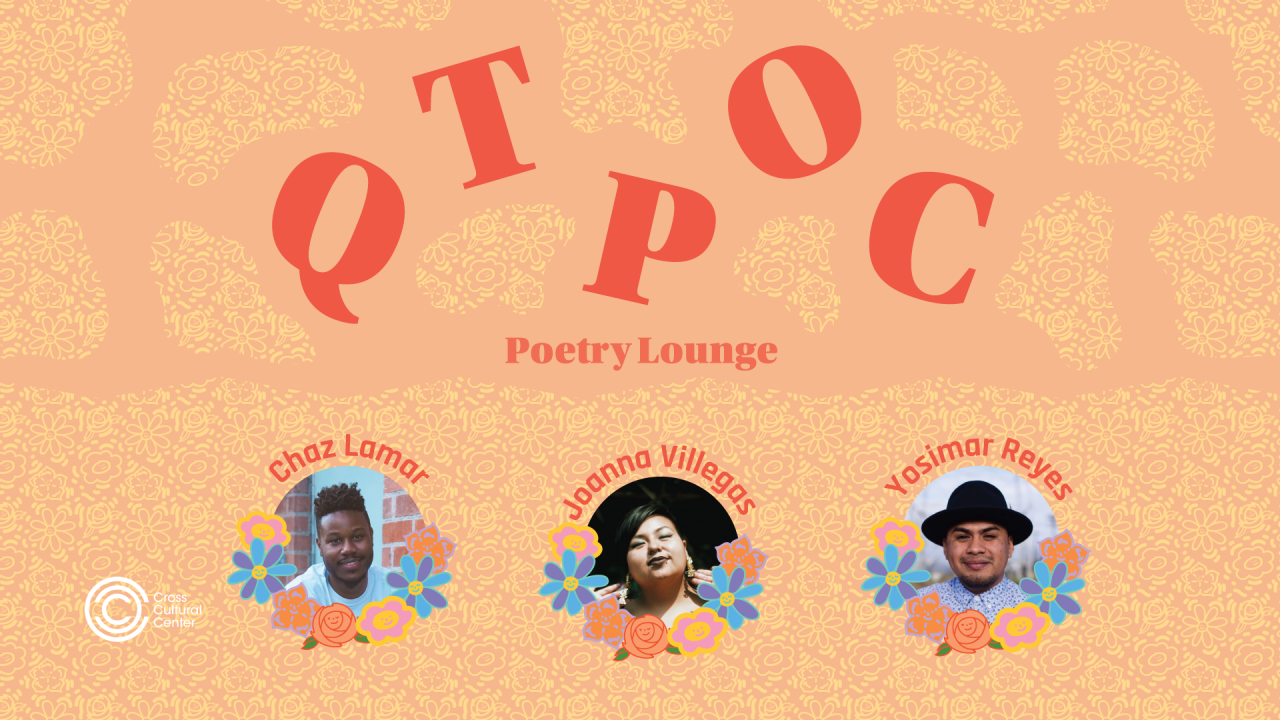 QTPOC Poetry Lounge
The Cross Cultural Center invites you to experience the magic narratives of 3 spoke word artists: Yosimar Reyes, Joanna Villegas and Chaz Lamar. These Queer Artists of Color show us that despite it all, we continue to resist, thrive and empower with the communities we have created while honoring the knowledge and magic of the communities we came from. Refreshments will be provided!
This is an open mic event! Folks are encouraged to sign up to be a part of the magic as well.
RSVP to the official Facebook event here!
Event Category