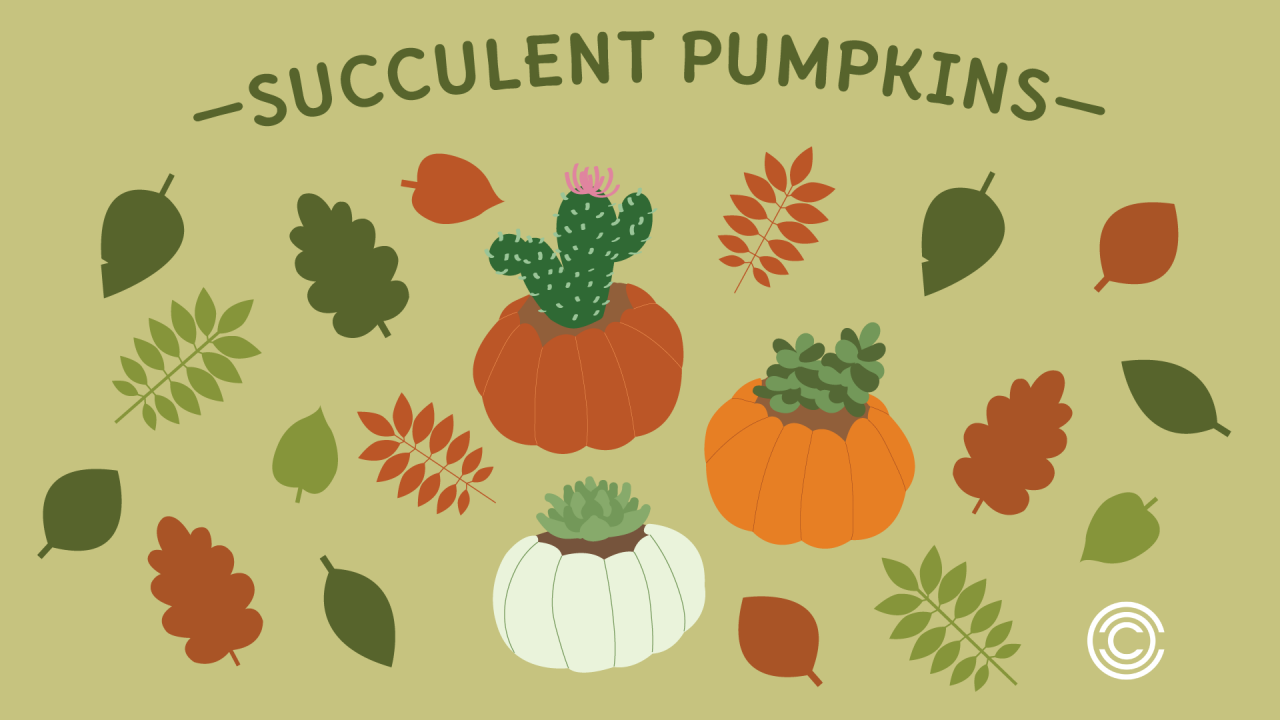 Succulent Pumpkins
Come make some live succulent-topped pumpkins at the LGBTQIA+ center on October 30th from 2:30-4:00pm! Succulent-topped pumpkins are mini pumpkins topped with some live succulents that will still live on your pumpkin! Once you tire of your pumpkin, you can repot the succulent. Come hang, meet new people, and eat some snacks while making your succulent pumpkins. Please fill out this form so that we know how many people are coming.
Please note that NO HOMOPHOBIA, TRANSPHOBIA, RACISM, XENOPHOBIA, SEXISM, ABLEISM, CLASSISM, AND WHITE SUPREMACY IS ALLOWED, and you will be asked to leave if you are engaging in any oppressive behavior.
RSVP to the official Facebook event here!
Accessibility Accommodations
This program is brought to you by the Cross Cultural Center. The Cross Cultural Center is committed to providing an accessible and welcoming environment for faculty, staff, students, and guests. To request an accommodation to participate in this event, please contact Ian Zamora prior to the program via email at idzamora@ucdavis.edu.
Event Category