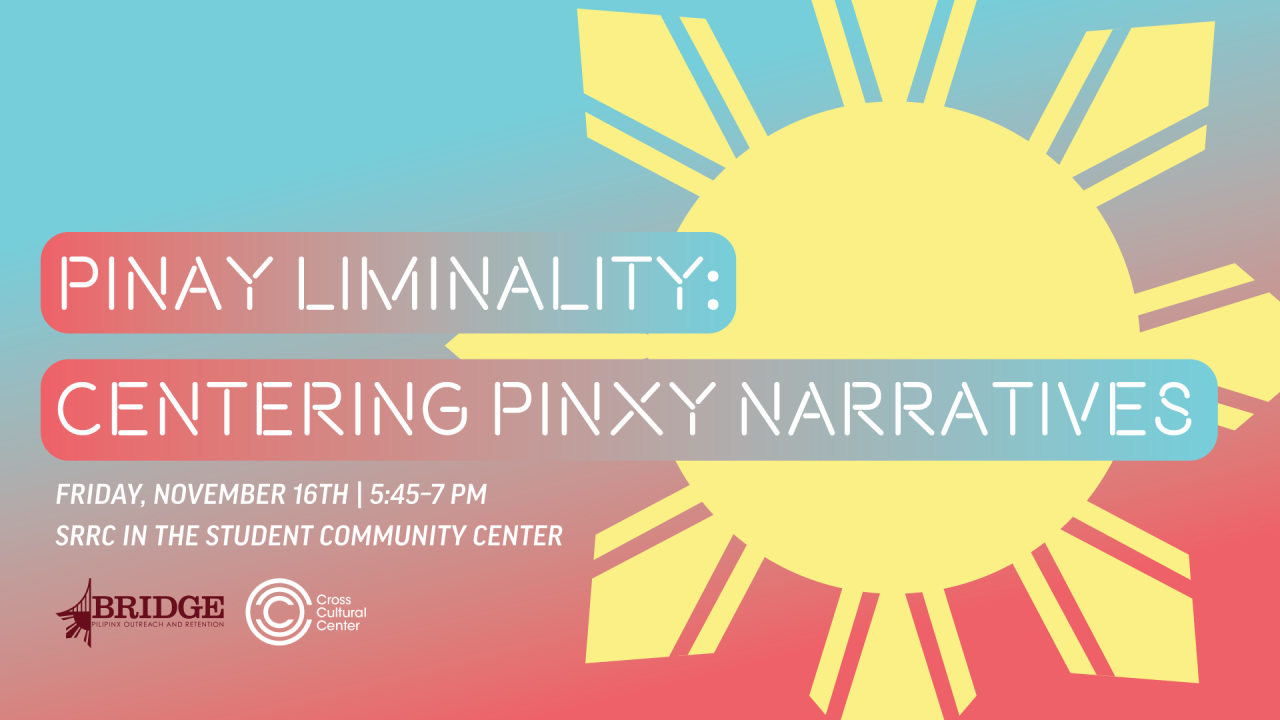 Pinay Liminality (Co-Sponsored By: BRIDGE)
We invite you to participate in the oral history project Pinay Liminality, which seeks to preserve the the ways in which Filipinx Americans ascribe meaning to their lives. This workshop will focus on listening deeply, engaging in thoughtful conversation, and putting Pinxy narratives at the forefront. This event is at the SRRC in the Student Community Center from 5:45-7:00pm on Thurs, November 29! Food and refreshments will be provided. Please fill out this form if you are thinking of attending!
Please note: This space will center Filipinx folx, however everyone is welcome to space to listen and learn.
RSVP to the official Facebook event here!
Accessibility Accommodations
This program is brought to you by the Cross Cultural Center. The Cross Cultural Center is committed to providing an accessible and welcoming environment for faculty, staff, students, and guests. To request an accommodation to participate in this event, please contact Ian Zamora prior to the program via email at idzamora@ucdavis.edu.
Event Category